In PVA's first year of Cross Country, we brought home a State Champion title! 4 students traveled to Jackson MS. to participate in the State Championship in Cross Country at Choctaw Trails. 11th Grader, Jayce Wimbish, placed 1st in the 5K to name him Class 3A State Cross Country 5K Champion! His winning time was 18:25.
Gage Myers also ran in the 5K and placed 45th out of 76 runners!
In the boys JV 3K race, Will Waggoner finished 10th and Isaiah Garsee finished 69th out of 181 runners.
Congratulations to these Spartans on an outstanding job! What a wonderful representation of our school!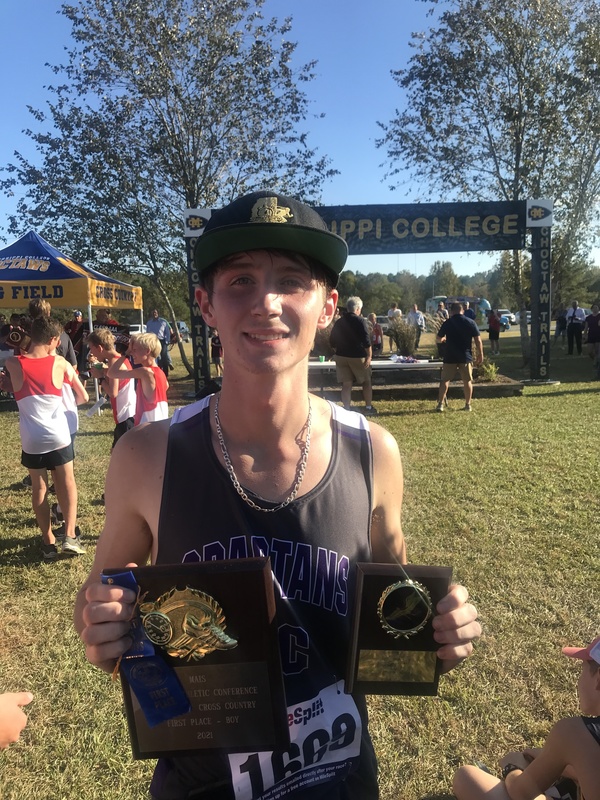 Jayce Wimbish, Class 3A State Cross Country 5k Champ!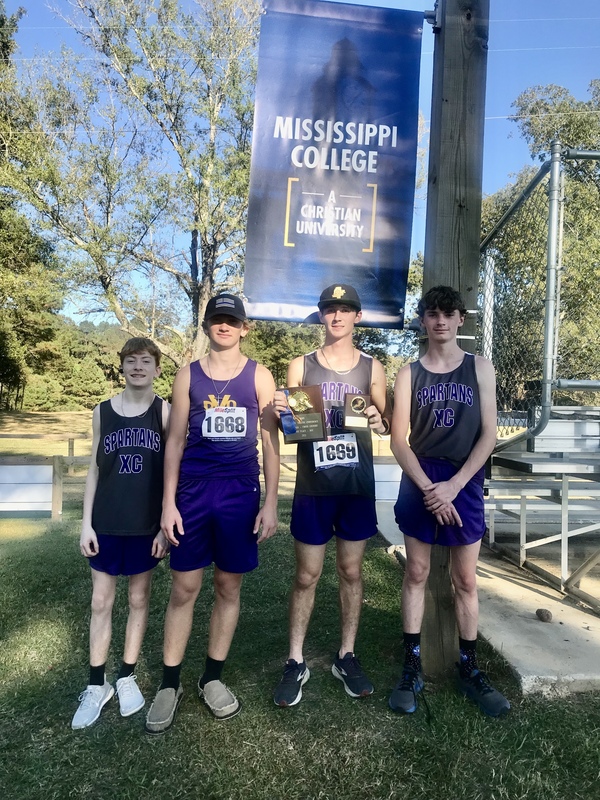 Isaiah Garsee, Will Waggoner, Jayce Wimbish, Gage Myers