On Wednesday, October 27, the Bastrop Fire Department made a visit to PVA for grades PreK3-5th. They talked to our students about fire safety (what to do in case of a fire, smoke detectors, etc.), demonstrated how to stop, drop, and roll, and then showed us how far the ladder extends and sprayed our driveway making a beautiful rainbow in the process. Our students and faculty always look forward to our visit from the fire department. At the end of their demonstrations, the students were given fire hats and took pictures in front of the fire truck with the firemen and then Mrs. Leslee Hickingbottom presented the firemen with goodie baskets. We thanked them for their time today and for their service for our city of Bastrop.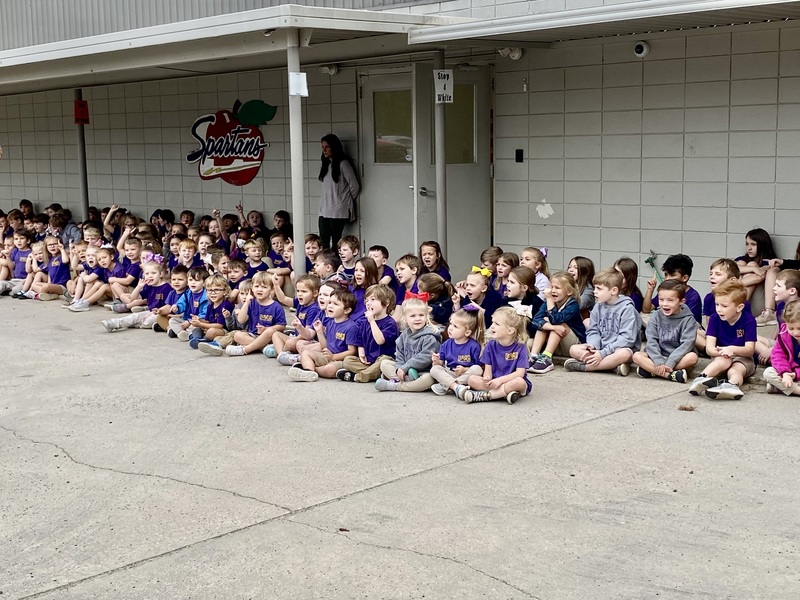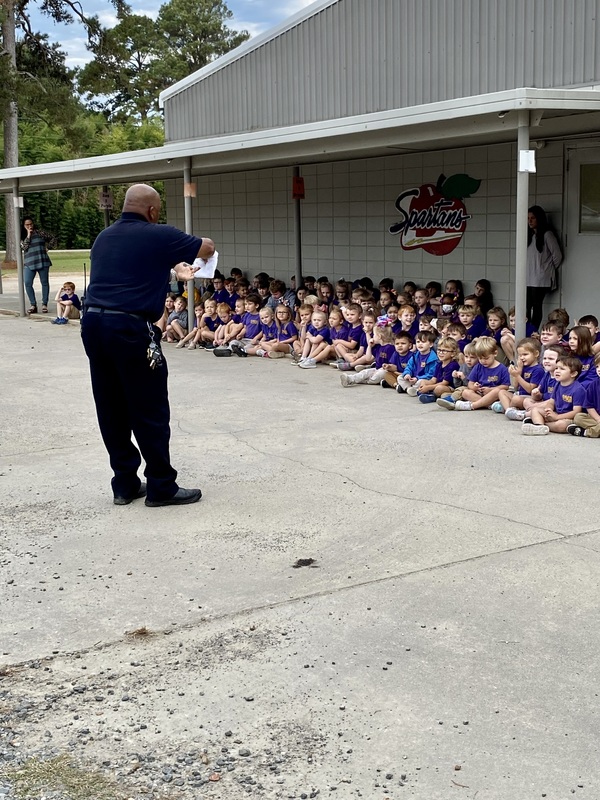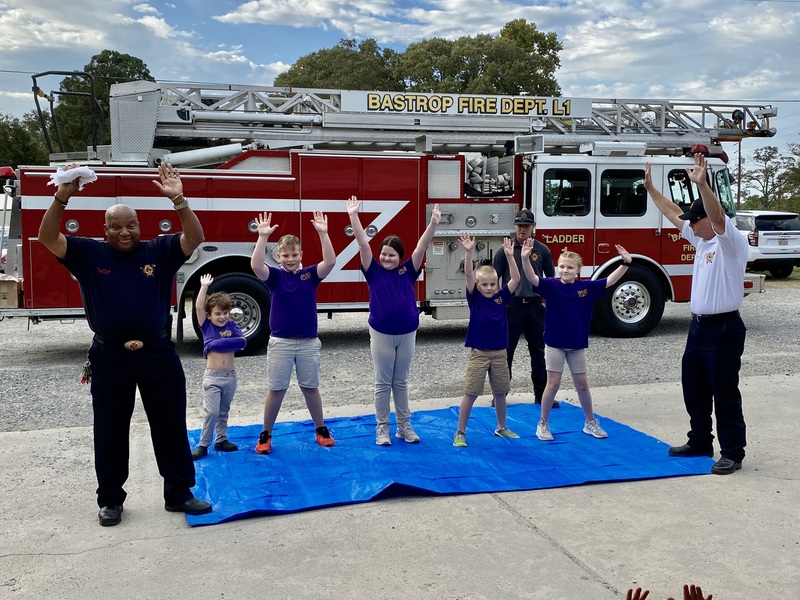 HANDS UP!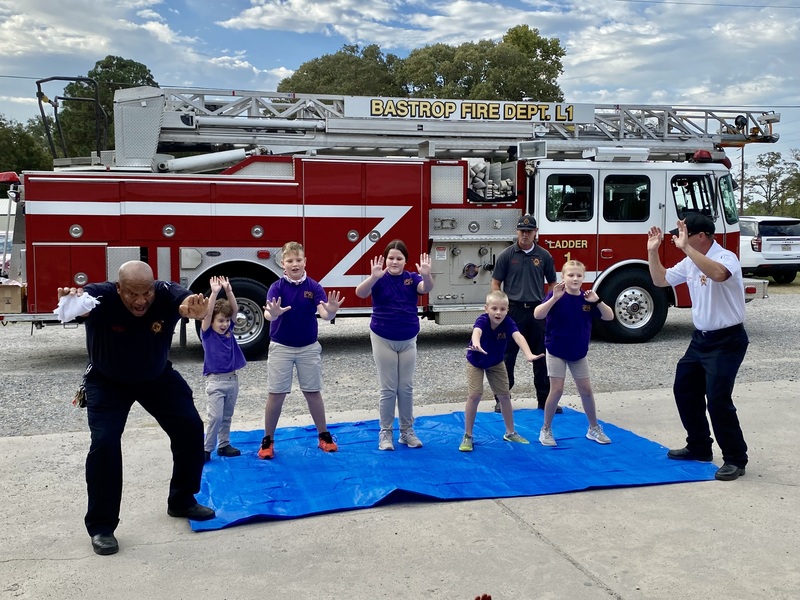 NOW STOP....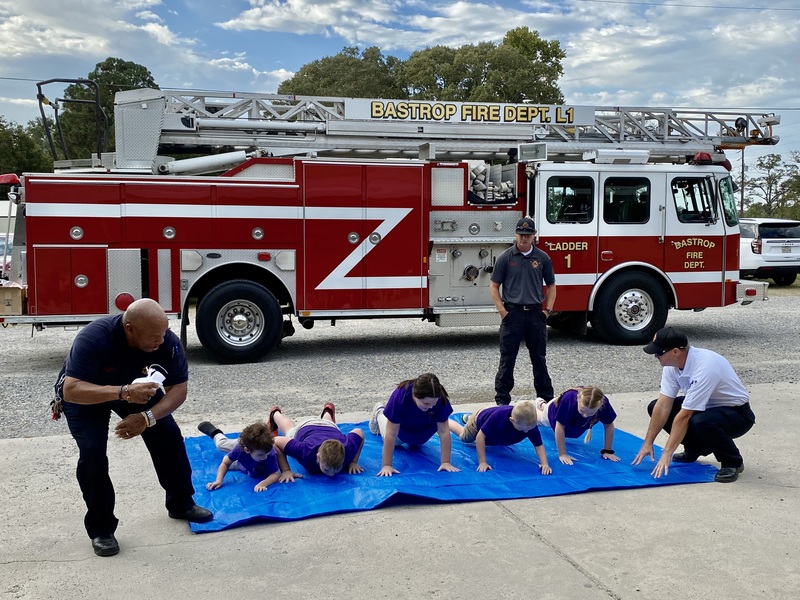 DROP....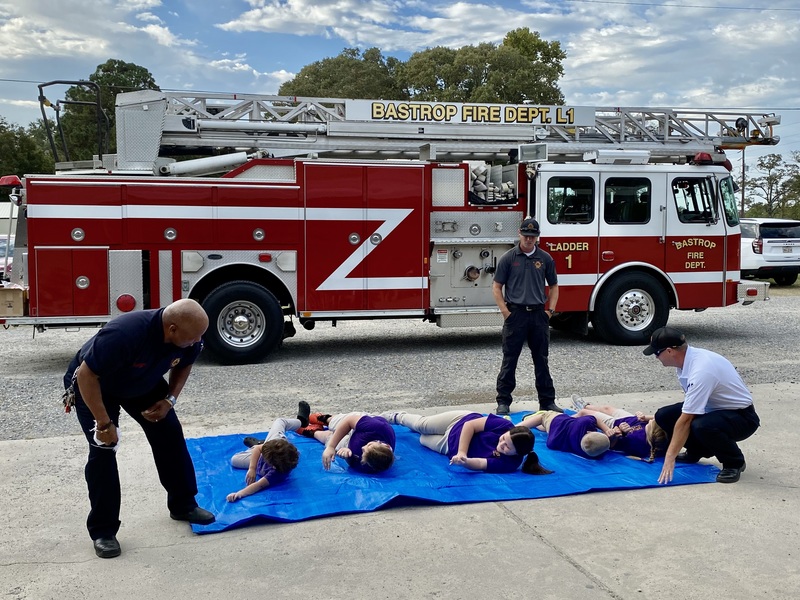 AND ROLLLL!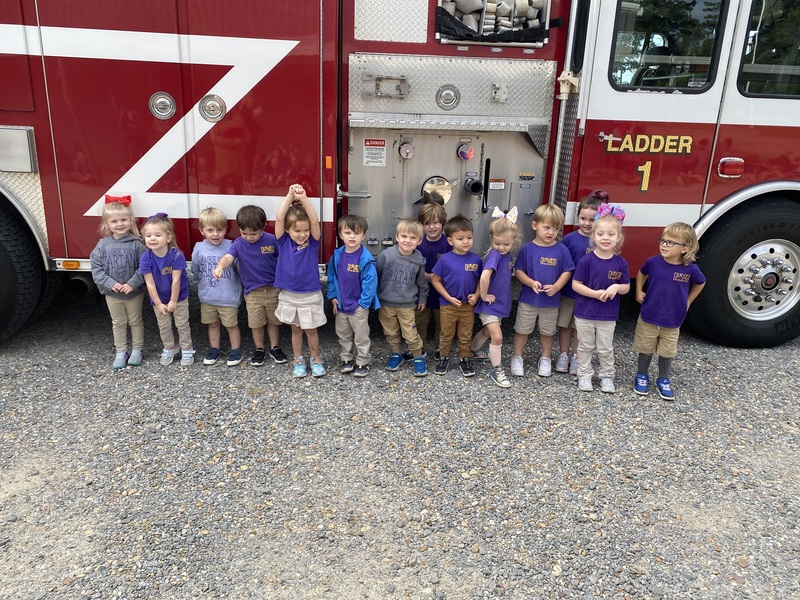 Ms. Carla's PreK-3 Class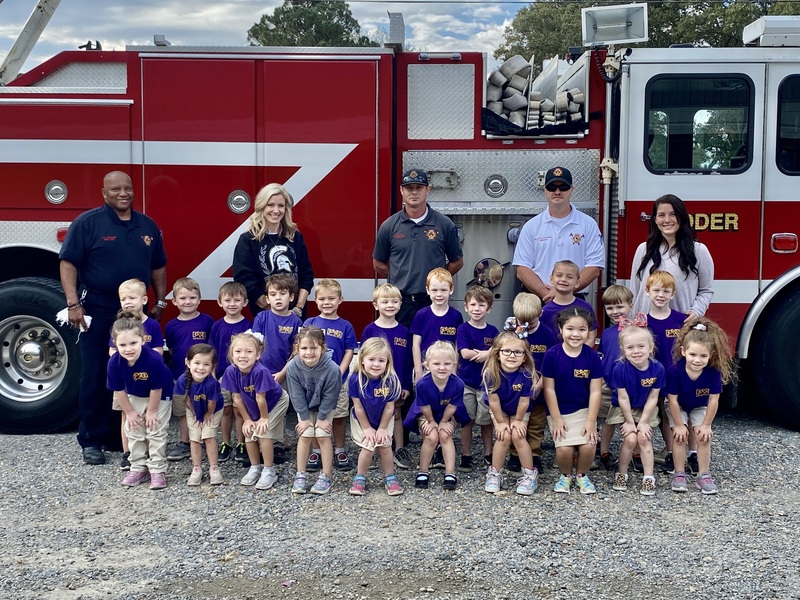 Mrs. Savannah's PreK-4 Class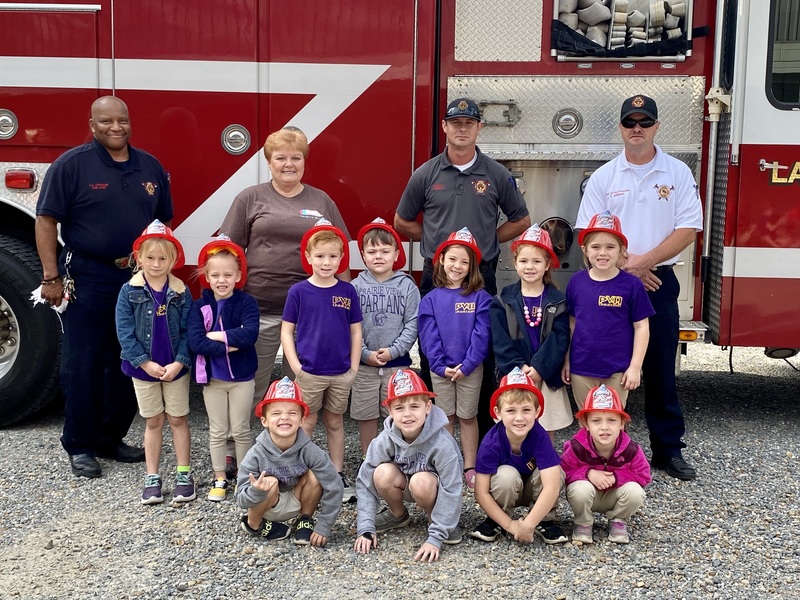 Mrs. Sarah's Kindergarten Class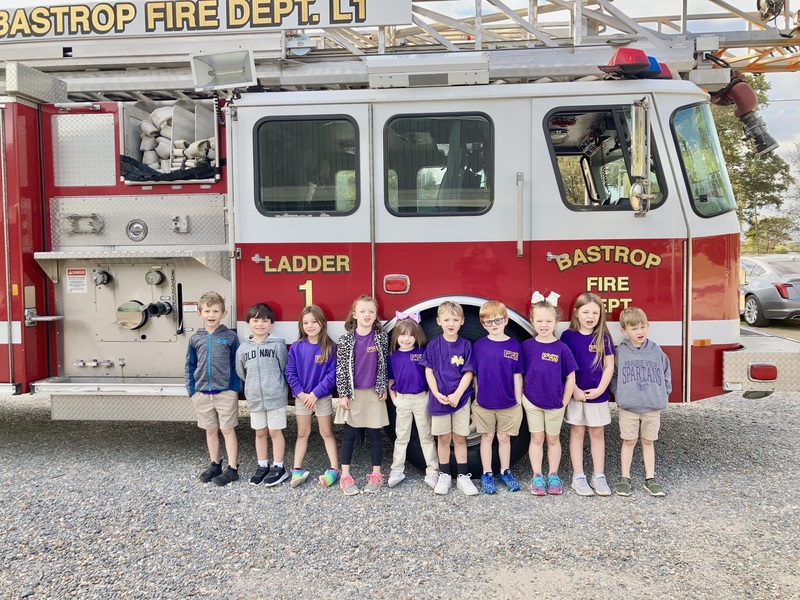 Mrs. Georgia's Kindergarten Class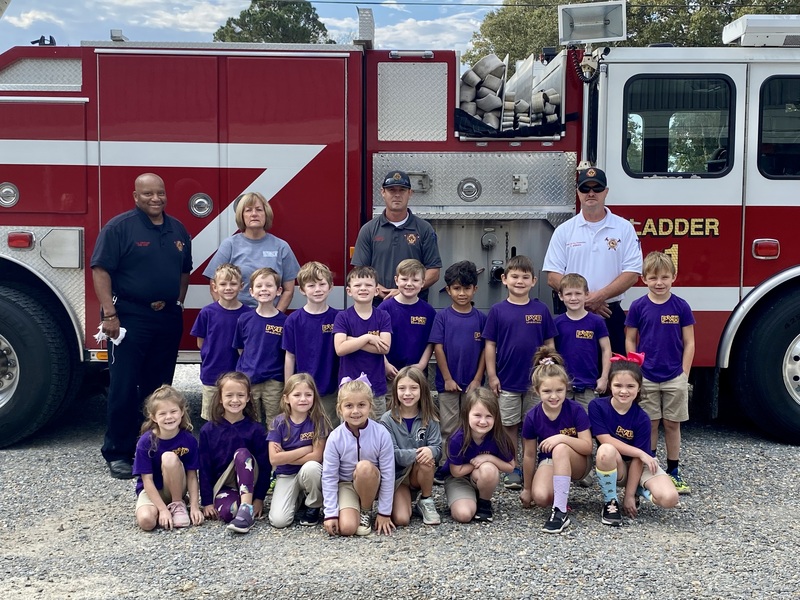 Mrs. Densmore's 1st Grade Class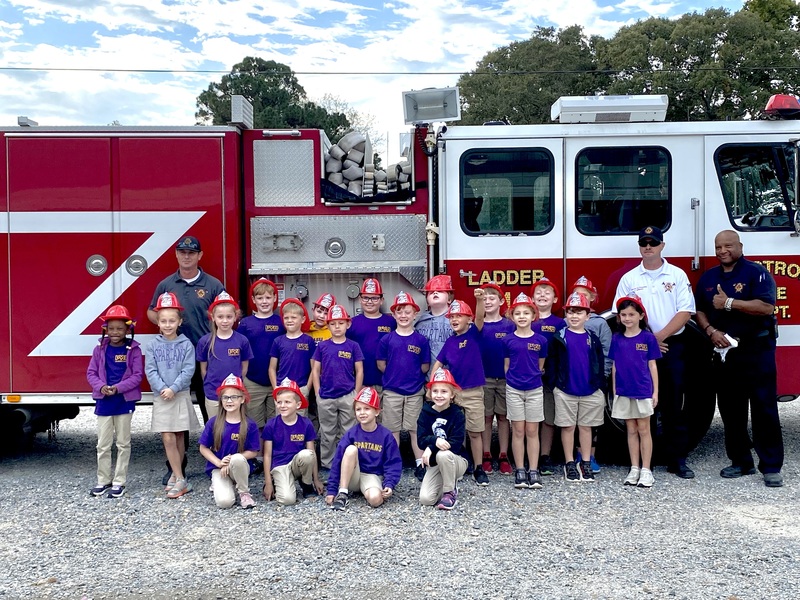 Mrs. Hickingbottom's 2nd Grade Class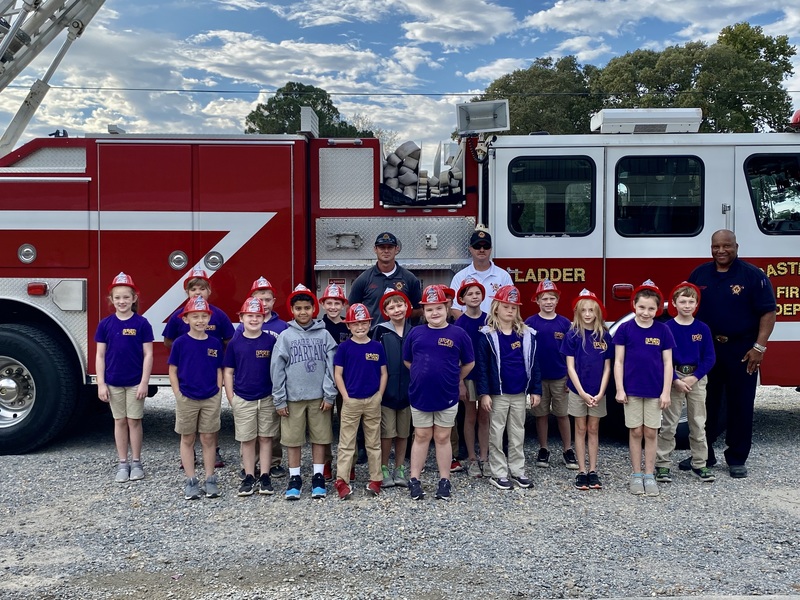 Mrs. Hiller's 3rd Grade Class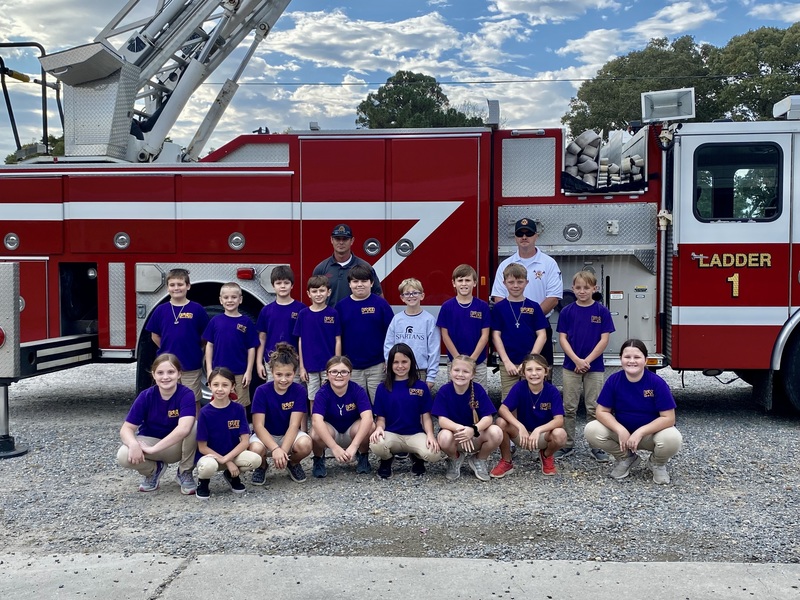 Mrs. Moore's 4th Grade Class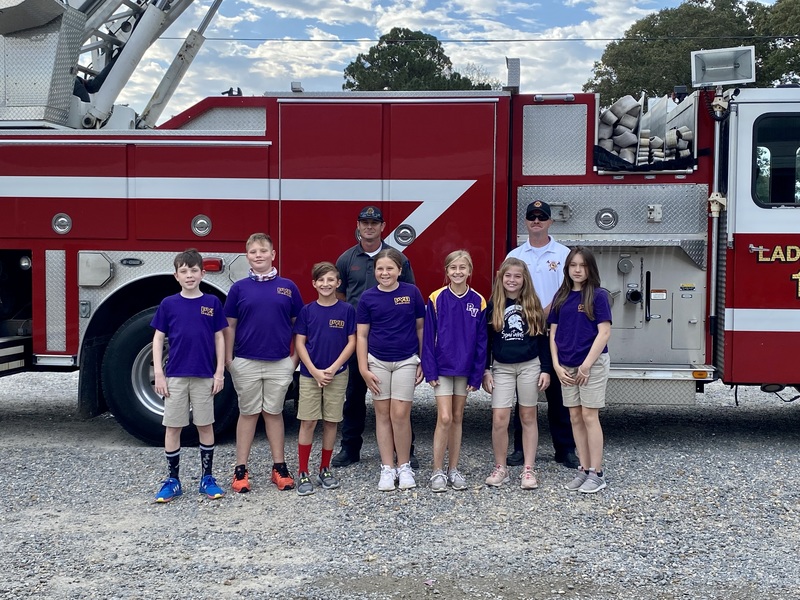 Mrs. May's 5th Grade Class
The firemen with their goodie baskets from PVA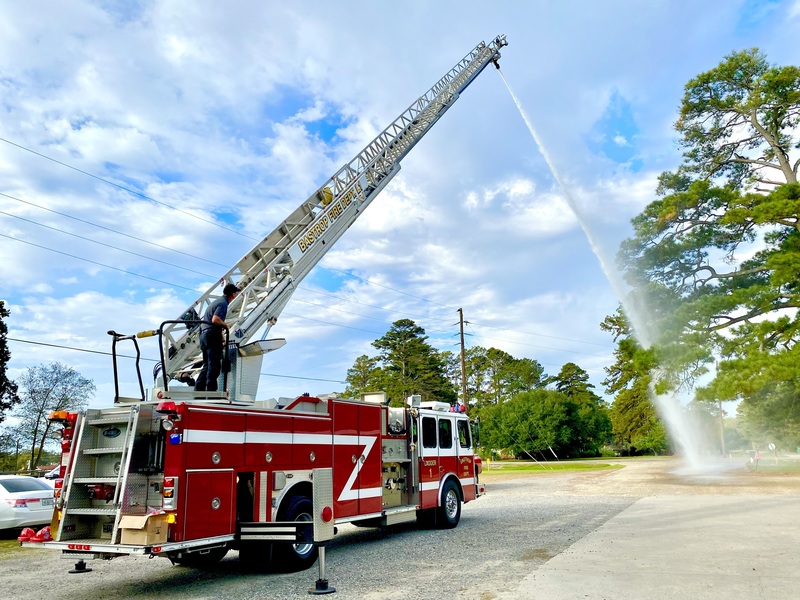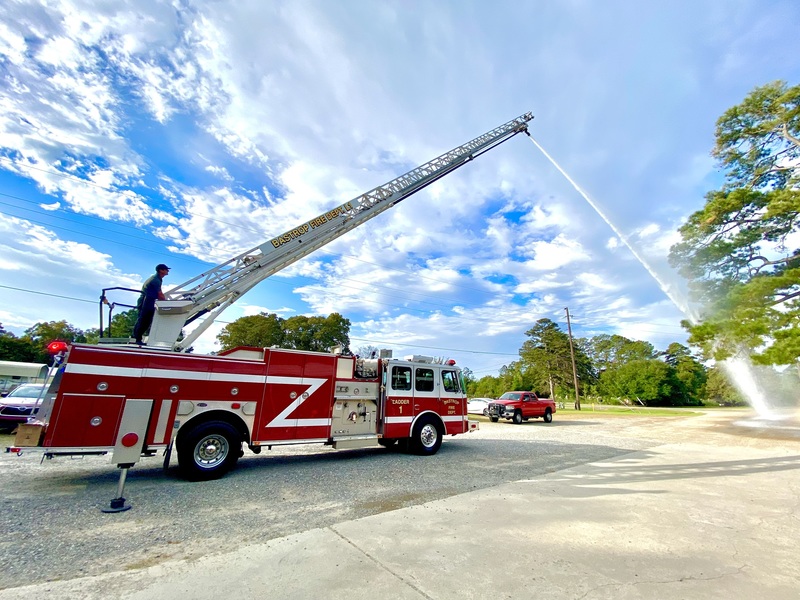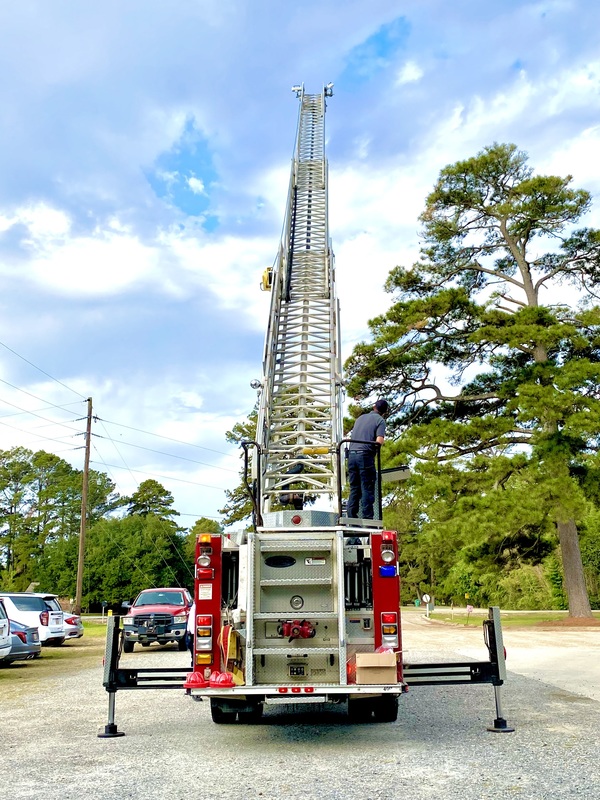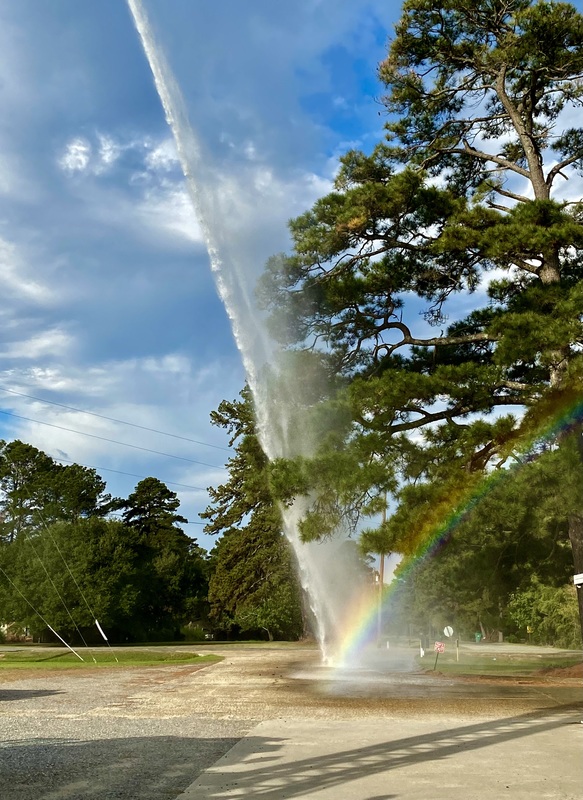 If you ever wondered what was at the end of a rainbow, it's PVA!